All stages of construction and all types of materials are very important in the construction of the house and any other buildings. One such material is unedged board. At first glance, the material is simple and unpretentious, but it plays not the last role in construction.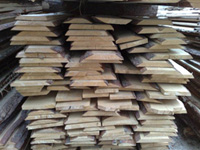 Compared to the edged board, the unedged timber has partially sawn off or completely intact edges. Unedged board is often used for the installation of the lattice, load-bearing structures, roofing, flooring and other works in which the appearance of lumber does not require any requirements. However, there are some factors to consider when choosing an unedged board.
How to choose lumber?
First of all, before buying you need to conduct a visual inspection, during which attention should be paid to the knots that disrupt the structure and spoil the appearance. In addition, their presence reduces the strength of the board.
In fact, unedged board is a consumable, so its characteristics are often not taken into account. But it should not be underestimated. If you buy this material for personal use, you must review some characteristics that will allow you to make the right choice.
Pay attention !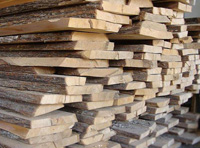 Unedged timber board. One of the main aspects to pay attention to is the shape of the cross section. The form can change not only due to the presence of knots, but also when moistening or drying the board.
The cost of unedged boards depends on the number of cracks of different origins. You can learn more about the prices for unedged boards, as well as other lumber in our price list. We sell high quality lumber, but at the most affordable prices for consumers. This is due to the fact that we manufacture and sell our products without intermediaries. Therefore, if you are interested in purchasing high quality lumber at a low price, you should contact us. We have a wide range of products that will delight both experienced builders and ordinary owners of country houses.